With the 3-phase model, we accompany our customers step by step on the way to a high-performance transport logistics. Optimization potentials are realized and financially calculable as savings.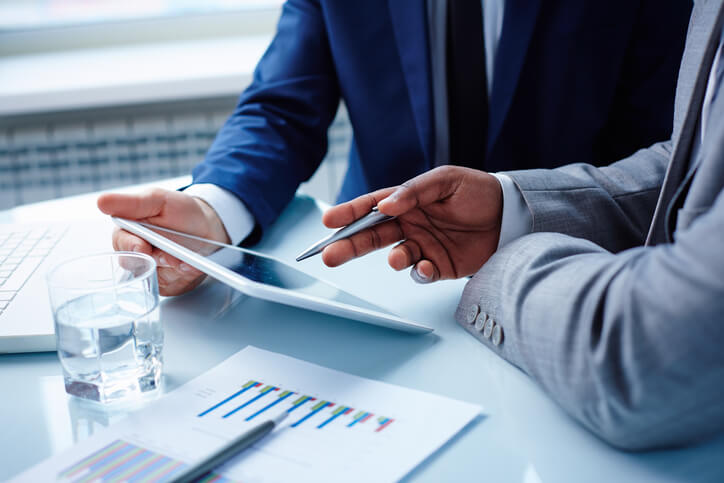 The first phase consists of two different analysis steps. In the field of action analysis, the logistics of the customer are examined together with the management from the helicopter view in order to identify relevant focus areas. After defining the fields of action, the detailed analysis and data collection are carried out in the Freight Check. As a result, the customer receives a for an optimized and sustainable transport management.
The field of action analysis is a ½-day workshop to identify the logistical fields of action in the customer's company. Together with the management we are working on the core areas to the way to an individual logistics strategy. The customer receives a field of action definition adapted to the logistics of his company for deeper analysis and project definition.
Based on the results of the Area of Activity Analysis we do with our supply chain experts in a one-day workshop our "Freight Check". We analyse the current situation and processes of the customer and consolidate reiceived data. After the data analysis the customer receives a summary with a potential analysis and a basic concept for the implementation.
Results-oriented Implementation
The second phase runs under the motto "Proof of Partnership". Together with us, the customer implements the detected potentials in individual projects. The goal is the short-term realization of savings. In addition to project contracts on a man-day basis, we also offer saving-based compensation models. The customer has low investment costs and pays only in case of success proportionately of the savings achieved. The necessary tools are provided by us and are upon agreed with the customer.
The final phase focuses on the sustainable securing of potential savings and the continuous improvement of transport logistics. To do this, we offer our customers a cloud-based, modular SaaS solution with our Freight Management System. A short-term integration for a first location is possible within 2 weeks. The customer receives the worldwide transparency of his transport costs and product flows.